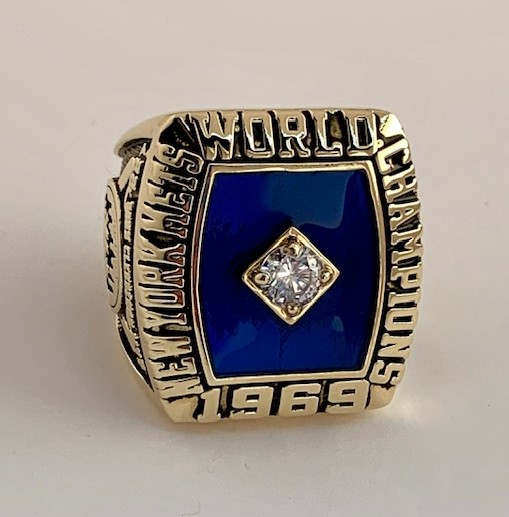 Featured Product
1969 New York Mets World Series Replica Ring
During the 2019 baseball season the New York Mets celebrated the 50th Anniversary of their 1969 World Series Championship over the Baltimore Orioles. Here is an opportunity to own a beautiful, quality, replica of the ring awarded to the Amazin' Mets. Has the weight and feel of a desirable collectible.
This ring would be a stunning addition to your Mets collection and makes a perfect display piece.
Latest Blog Posts
Experiences and observations through a lifetime of collecting. Tips, insights, links, and stories that will relate to many collectors. If you can enjoy memorabilia that is far less then mint to many but priceless to you….and you have a spouse that keeps tabs on your acquisitions…read on!
The thought of an article on the bullpen of [...]
KeyMan Collectibles If this were my last post and [...]
Love Sports Memorabilia?
Enjoy our offerings of championship rings and other fine collectibles.
Check back frequently for special offers and an ever growing inventory.
Join Our Newsletter
Receive timely and valuable info on Auctions, Sports Collectible Shows, Awesome Websites as well as our latest Special Offers.