I recently had the opportunity to meet Martin Gover. He is a sports agent with Momentum Sports Management Inc. He represents Ed Kranepool. An original and lifelong New York Met. Martin is trying to get the word out regarding the liquidation of Ed Kranepool's personal memorabilia collection. The bulk of which is New York Mets memorabilia. He emailed me a copy of this press release and asked that I share with as many folks as I can. Please contact Martin if you have any questions or wish to make an appointment. Prayers that all goes very well for Ed.
Click Memo Below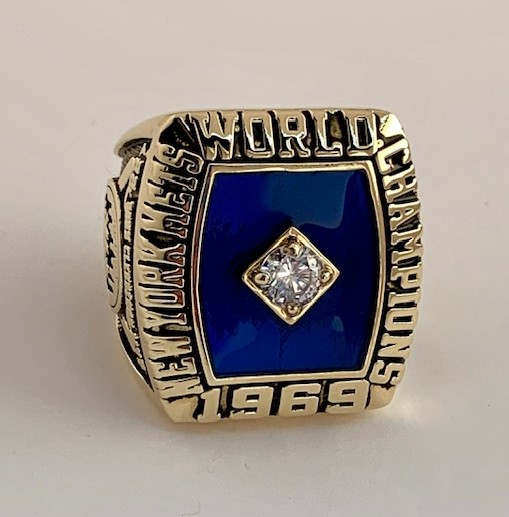 Check Out our Deal of the Month
Use Coupon Code 1969 to receive 10% off
1969 New York Mets World Series Replica Ring.
Celebrate the 50th Anniversary of the Amazin's.
A stunning addition to your Mets collection and a perfect display piece.
Join Our Newsletter
Receive timely and valuable info on Auctions, Sports Collectible Shows, Awesome Websites as well as our latest Special Offers and Coupon Codes.