The 1969 Amazin' Mets recently celebrated the 50th Anniversary of their Miraculous World Series Championship over the daunting Balitmore Orioles. Led by Seaver, Agee, Koosman, Ryan,Gentry, Clendenon, Swoboda, Harrelson, Grote, and so many more memorable players. This team will always be remembered as part of the iconic Summer of '69. Offered today is a Beautiful New York Mets 1969 World Series Program. It is in Very Good condition and is from Game 4 at Shea Stadium. Please see Photographs. Always Free Shipping!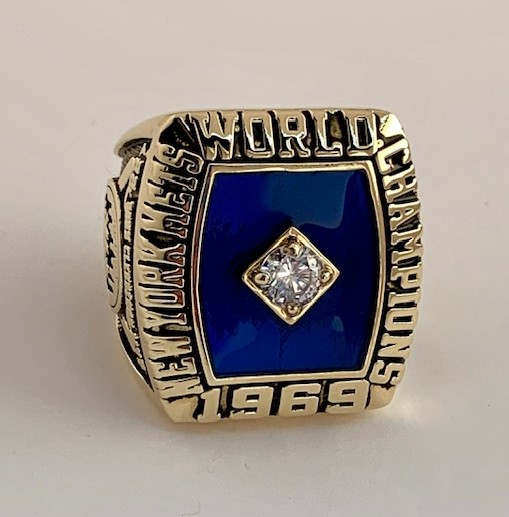 Check Out our Deal of the Month
Use Coupon Code 1969 to receive 10% off
1969 New York Mets World Series Replica Ring.
Celebrate the 50th Anniversary of the Amazin's.
A stunning addition to your Mets collection and a perfect display piece.
Join Our Newsletter
Receive timely and valuable info on Auctions, Sports Collectible Shows, Awesome Websites as well as our latest Special Offers and Coupon Codes.